Characters
NOTE: THIS SECTION CONTAINS SPOILERS UP TO CHAPTER 14. CONTINUE AT YOUR OWN RISK.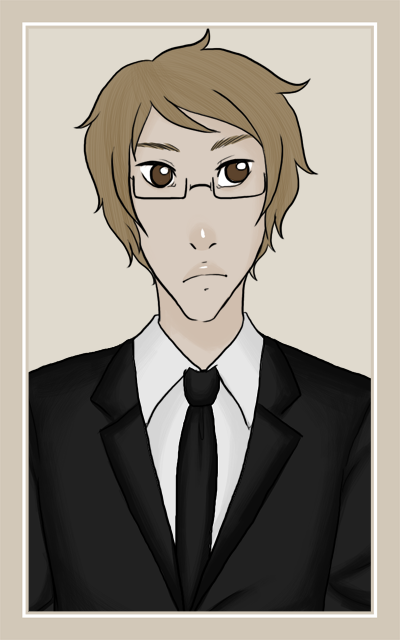 Christopher "Chris" Jones
Age: 30 (January 5th, Capricorn)
Job: Manager
Christopher is a reserved person and rarely talks about anything other than work. He was raised to be a businessman like his father, who is the CEO of a large hotel chain. When his wife Eliza, a pastry chef, passed away after a long struggle with bone cancer, Chris dropped most of his responsibilities to the family business on his younger sister Paige. He has a strained relationship with most of his family because he became far more withdrawn after his wife's death. He has slowly opened up to a select few, particularly his pastry chef Jimmy, who now (more or less) lives with him in his home.
Close with: Jimmy, Catherine, Amelia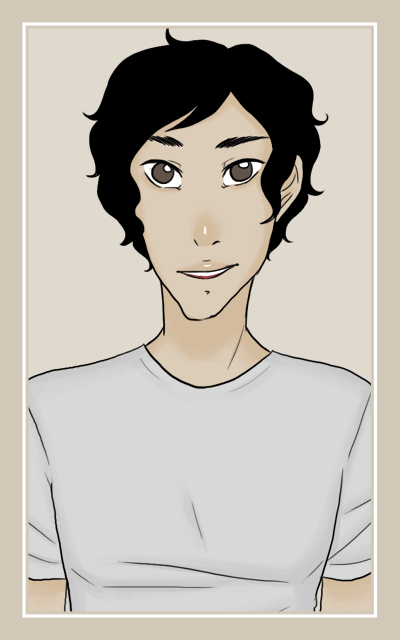 James "Jimmy" Lancaster Jr.
Age: 28 (October 2nd, Libra)
Job: Pastry Chef
Attractive and talented, he creates a lot of business for the cafe. Unfortunately, he's a bit of a slacker. He likes to make friends and sticks closely to people that he finds interesting. Jimmy went to a pastry school in France to be like his dad. His family found out that he was bisexual and he was kicked out with his very ill yet loyal sister Brea. Unbeknownst to her, Jimmy worked as an upscale escort to pay for her medical bills in addition to his position at the cafe. Several people at the cafe are aware that Jimmy has strong feelings for Chris, but Chris himself somehow has no idea.
Close with: Chris, Amelia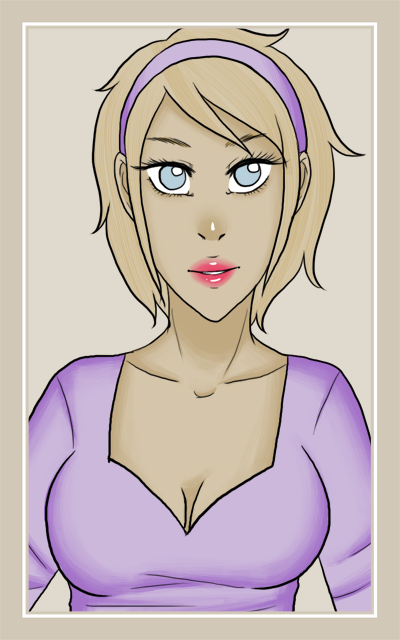 Noemi Stahl
Age: 25 (July 14th, Cancer)
Job: Waitress
Relatively level-headed but sassy, Noemi is a social butterfly and always knows all of the gossip thanks to her keen eyes and intuitive skills. She generally gets along well with everyone at work but it's best not to get on her bad side, as she holds grudges for a long time. She uses arrogance to cover up her insecurities. After a long string of bad relationships, she and Daniel began dating. She gave birth to her daughter, Maya, when she was 16 years old. Maya is now 8 years old and is one of the main characters of the webcomic "Strike-Out".
Close with: Daniel, Amelia, Noah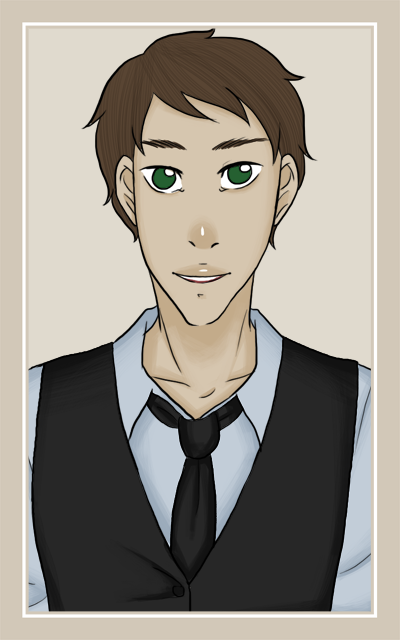 Daniel Moore
Age: 28 (September 17th, Virgo)
Job: Barista / Web Designer (outside job)
Daniel is a kind and patient person. He is very laid-back with others but works hard. At his core he is a hopeless romantic and always dreamed of having a family of his own. When his sister's husband went to work overseas with the military, Daniel stepped in to help raise his niece, Cassie. His devotion to his sister and niece led to many failed relationships over the years. He had actually given up on dating until Noemi asked him out, and now the two are together. Daniel is a full-time web designer and only works at the cafe because he likes the smell of coffee.
Close with: Noemi, June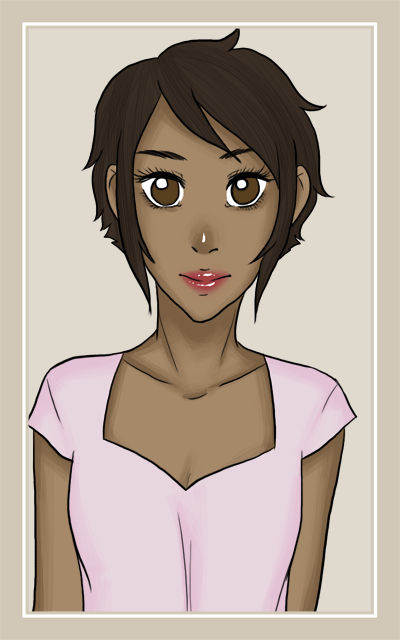 Catherine "Cat" Leigh
Age: 21 (June 12th, Gemini)
Job: Waitress / Dishwasher
Always energetic, Catherine works hard at everything she does. She despises lazy people more than anything, except perhaps flirtatious men. She's strong-willed, intelligent, and only lets people call her Cat if she really likes them. Catherine used to be engaged, but called off the wedding when she found he was cheating on her. She used to be best friends with June, but Cat started to push June away and the two don't talk much anymore. Catherine had feelings for Chris and dated him for a while, but broke it off when she realized how important Jimmy was to him.
Close with: Chris, June(?)
Kimberly "Kim" Ashbury
Age: 26 (July 28th, Leo)
Job: Waitress
Kim was almost always ignored at the cafe because a misunderstanding led to her coworkers thinking she was a ghost. She lives with her overprotective half-brother Mikko and coworker Abby. Kim and Abby have mutual feelings for one another, but their relationship status is unclear. Kim is fun-loving and loves to party, though she has settled down significantly from her college days (during which she did things her brother must never know about). Kim is also somewhat wary of Amelia, knowing her brother has feelings for her. She still seems to fade into obscurity at work.
Close with: Mikko, Abby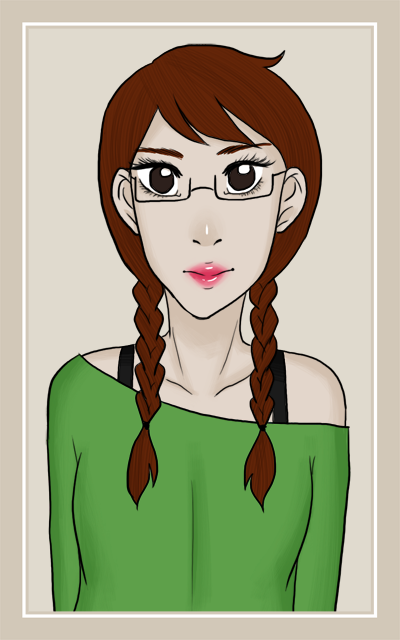 Amelia Pruett
Age: 18 (September 5th, Virgo)
Job: Assistant Pastry Chef
At first, Amelia seems to be shy and quiet, but can actually be really cheeky at times. Her parents are famous artists, her father an author and mother an artist, but Amelia was always considered by her classmates to be plain and unattractive. She came to the cafe to get experience before going to a pastry school and became good friends with Jimmy, to the point where she was the only one at work who really knew him. Amelia and Mikko became close friends as well, and the two slept together when they were drunk. She has a crush on Noah, whose son she often babysits on the side.
Close with: Chris, Jimmy, Noemi, Mikko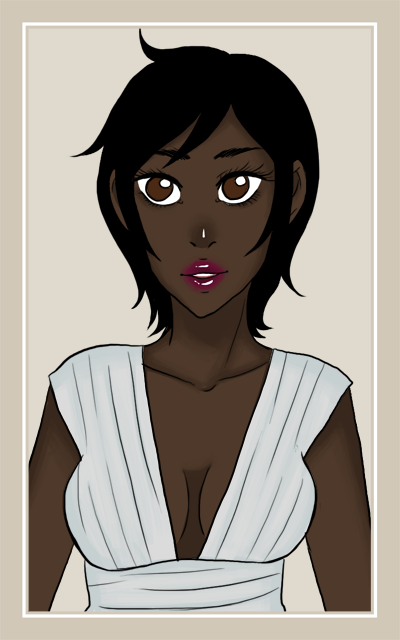 Juniper "June" Gentry
Age: 22 (December 22nd, Sagittarius)
Job: Barista
The only daughter in a family of six children, June grew up as a tomboy to fit in with her brothers and only came in touch with her feminine side in high school, in part due to Catherine's two older sisters. She is a serious party girl who likes to spend her weekends going to clubs and drinking, often trying to drag Daniel along with her. She dated Catherine's oldest sister Jewel in secret briefly , but actually has been in love with Cat for many years, who has no idea about her feelings. June is excitable and sociable, and loves being around other people.
Close with: Daniel, Catherine(?)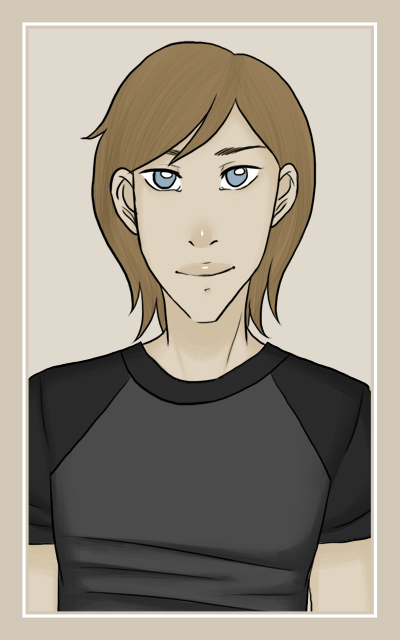 Noah Stahl
Age: 27 (May 6th, Taurus)
Job: Waiter / Inventory / Bartender (outside job)
Older brother to Noemi, Noah is a kid at heart and spacey sometimes, but generally much more mature than his siter. He suffered through a bad divorce and takes care of his 5-year-old son Ethan (and occasionally his niece Maya) on the weekends. He's interested in sports like baseball and football, and likes to go camping. He also works as a bartender many nights of the week. Though he is aware of Amelia's feelings towards him, he is convinced that it's just a phase because she is so young. He is currently seeing someone.
Close with: Noemi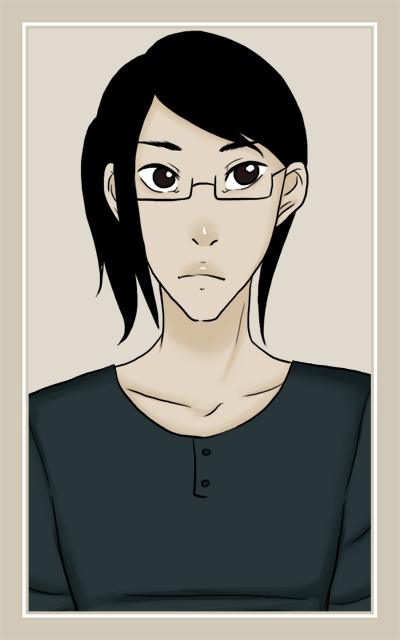 Mikio "Mikko" Ashbury
Age: 22 (November 21st, Scorpio)
Job: Pastry Chef / Assistant Mechanic (outside job)
Mikko seems to be stoic on the outside, but on the inside he is easily flustered. He has a bit of a sister complex towards his half-sister Kim and is seriously overprotective of her, though he is fine with her having a relationship with Abby. Mikko rarely speaks on an emotional level and has never been in a serious relationship in his life. He gives off vibes that make people inexplicably frightened of him. He doesn't get along with Jimmy due to a wild misunderstanding. Mikko has strong feelings for Amelia that he doesn't entirely understand yet.
Close with: Kim, Amelia
Abigail "Abby" Hayes
Age: 18 (March 19, Pisces)
Job: Waitress
Abby is quiet, shy, and somewhat of a pessimist. She lives with Kim and Mikko after she ran away from her abusive father, and has grown so attached to Kim that she began to develop feelings for the other girl, though the two aren't sure where they stand in their relationship. She is accepted by Mikko and is one of the few people he will open his heart to. Since running away she has begun to chat with some of her other coworkers and is no longer ashamed of the scars on her body. Abby is quick to defuse tense situations between the Ashbury siblings, whom she has come to feel are her only real family.
Close with: Kim, Mikko